Unknowing
June 3, 2016
I stood where I was,
As water poured on my face.
The sky was dripping,
Thunder was sounding.
The drum was beating,
The wind blowing,
The beautiful flowers
Were curling and swaying.
I was alone,
No one was with me.
My vision was blurry,
The temperature was dropping.
As you read this,
You pictured a storm,
Raging on and on,
But if you did, you are wrong.
Bullying is often disguised
As something it is not,
Like a child in a storm
Who fought, but lost.
My eyes were the water
Dripping from the sky.
The sounds of me crying
Was the thunder.
The drum was my heart,
The wind my ragged breathing.
The beautiful flowers my emotions,
Curling and swaying.
I was in my room,
No one with me.
Tears blocked my vision
And I felt like I was freezing.
So be aware of bullying,
As it is often not seen.
It is often disguised,
And you are just unknowing.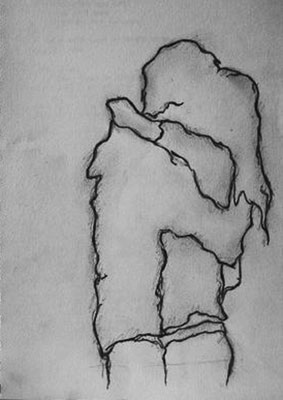 © Nicole B., Newcastle, WA