Ascension
June 10, 2016
Sitting in this empty room
Contemplating life.
Busy nothings float about the air.
Act preoccupied with work
But you're preoccupied by thoughts.
Don't fall behind.
Tossing petals on the ground,
From the bouquets you've collected.
They are proud of your doings.
But what have I done?
Nothing noteworthy in my book
Unknown purpose unfulfilled.
The staircase I climb is unstable.
Stairs fall away after each step.
But the next step is unseen.
Hands outreached,
I blindly feel my way through life,
Picking flowers along the way.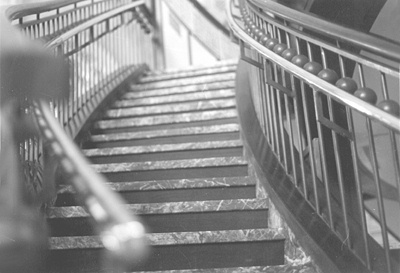 © April P., Marblehead, MA