11/08/16
November 9, 2016
america, this is not my
america, i have been slapped and stuck with apathy and coals tonight,
happy hearts turn heavy turn history into hitlerism turn first to one of many,
they fall like globes, the plastic tearing over u s a, the open gash in blue waters we
bleed hypocrisy. we bleed backwards, we bleed black and brown and speckled.
america the
burning, flames licking up the great plains and fanning over florida,
we watch in fascination, heady beer on our breaths, we watch in disillusionment.
a legacy ripped in half and left twitching in our streets which fill and spill over
from panicked faces and gloating teeth, the white serenity of success and stabbing
fear of dark silence. black mothers hold their babies close
tonight, like their grandmothers gripped shotguns years ago,
boys hand in hand cling with the TV screen flashing dystopia on disbelief and
we women rebraid our hair until the fingers go numb, until the locks are knotted,
until the mass of Red before our eyes goes static black, we
blow the candle out and i will not sleep tonight.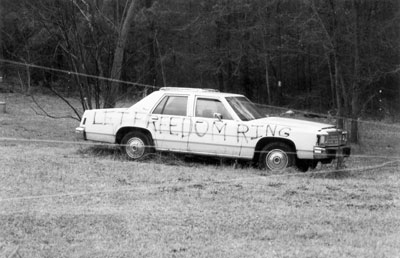 © Shanon G., Elgin, SC