Waiting
December 6, 2016
Tiny tendrils of icy breath escape your mouth
You blink away the snowflakes clinging to your eyelashes
Letting out a sigh like cigarrete smoke
Dreading today like you did the day before
And the day before 
And the day before 
For ten years all you've learned 
Is to sit still and shut up
Take notes and bubble answers
And even now you're here waiting on this frigid morning 
To get on a bus where icicles hang in the brains of students
And knives sit on their lips
You're waiting for more than this-
For what comes after high school 
Who will you be? Will you even make it there?
Because right now it seems like a whole separate lifetime
And time feels a slow as the flakes falling from the sky
Your body is freezing, your mind wintry and lifeless 
Your soul only growing colder as you wait
For more than this.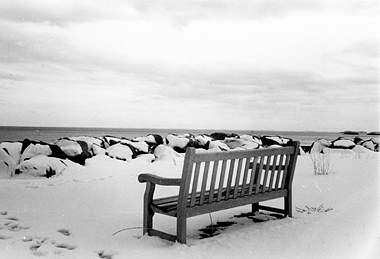 © Jen B., Marblehead, MA