Kaori
December 18, 2016
When she was younger,
she would spend hours in the bath tub.
Not soaking,
but standing.
Her naked body
glistened in the mirror.
Surrounded by steam,
the sunlight gave her wings.
In that moment,
she could almost believe,
she was an angel.
The roof was low
but the sky was everywhere.
The moon grinned
at her back,
as she waved to the stars.
"Maybe I am an angel,"
she murmured,
and jumped off,
landing soundlessly
on the ground.
The world was bleak
without her.
Until you came along.
"Live a little,"
you told me.
But why a little?
Why not…
a lot?
I began to see color again.
The sky was
a deep purple.
And the roses sung
to me
in my spare time.
If I hadn't been so
happy,
I would have noticed
how sad you were.
Maybe you weren't
meant for this
world
after all.
But then,
why do you
shine so brightly?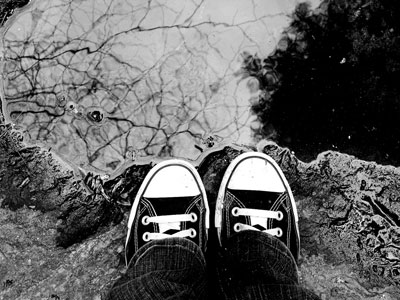 © Michelle B., Blairsville, GA