A Soldier's Story
December 28, 2016

Tears streak down their face as they say good bye to their loved ones,
As they head off to a place that makes their fate uncertain.
But they do it anyway.
They do it so we can have a brighter future,
They put danger by the wayside so we don't have to.
They leave their home and many comforts so we can stay in a free country and marvel at the sunset,
That is a soldier's meaning.
As they travel across seas onto enemy territory they think of their family.
They wonder if there goodbye would be the last one,
But they still charge on with their heads held high smiling.
They smile because they know that if they die they will die with honor.
They know that they have chosen a path that was not the most fancied,
No, instead they chose a road that was riddled with bullets and bombs.
That is a soldier's thoughts.
As the ammunition buzzes above their heads they hunker down in the trenches.
They fire at the general direction were the bullets came from hoping to eliminate the threat.
These soldiers fight for you and me every day.
They face horrendous events that most people only see in their worst nightmares,
They do all these things for us so we can write our own stories,
They do it so we can choose our own paths, and be able to live or lives however we choose.
This is a soldier's story.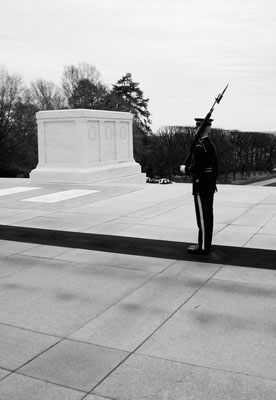 © Jordana W., Harmony, MN