texts between goddesses
MAG
January 15, 2017
artemis,
where does lonely end and independence begin? i'm
looking for the crossroads where i left the curve
of my mouth, those love-stained lumps of flesh, my
open palm aching.
2:24 p.m.
aphrodite,
miles ago i may have seen a dusty path,
the feet of my maidens beating it blue as dirt.
i heard a faint gasping; perhaps your lips lie there,
stamped into sweet fossils.
2:28 p.m.
artemis,
the songs on olympus flow softly,
the stories of your triumph, and that of your tribe,
pouring heavy red wine/the revelry never ends,
and my lids never lower, the earth passing lazily
beneath us.
4:56 p.m.
aphrodite,
i feel the pull of father grow stronger each day.
the knot in my chest binds tighter/it is pulling
me home, my fingers quiver 'round my bow,
i hear zeus haunting my dreams.
8:03 p.m.
artemis,
at dinner he made the stars quake and crack;
they shattered into silver splinters, resting
heady on my eyelashes/i fear apollo
has danced away, again, before dessert could be
consumed – something has gone wrong.
9:30 p.m.
aphrodite,
i watched apollo across my skies, today
i tried to return to olympus/and was denied, today
these messages seem to vanish beneath
my fingertips, my sister/ my sister/ where are you?
6:16 a.m.
aphrodite,
the door has been sealed by something sinister,
i feel the intent in my bones/never doubt your
artemis is coming home, the gods are so quiet and
i fear my bow burns hot with desire/the hushed
whispers of my girls grow ever-stronger.
7:22 a.m.
aphrodite,
i can feel the flesh and taste the salt. poseidon will
drown us all/our father throws lightning
but his rage dilutes in the saline/i must not fight
beside him, i will find you find you find y
7:36 a.m.
artemis,
i feel as if the world has turned dark and i
have been dunked into black wine/ my eyes are
stinging/no longer can i hear apollo's sweet
singing. i long to join my lips at the crossroads,
i fear/i may never see them again.
8:44 a.m.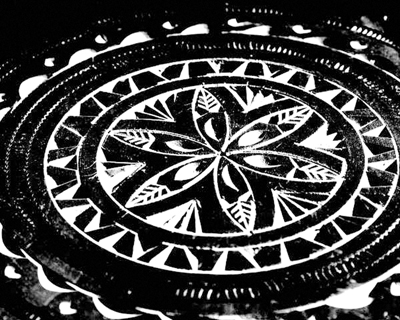 © Micha C., Toronto, ON, Canada