Stay.
February 2, 2017
She laughed,
She cried,
She died,
Every time when I lied that I don't care.
She cared,
She yelled,
She stood there,
Calling my name.
She waited, waited, and waited for me to change my mind,
She hoped, hoped, and hoped that I'll be the one,
To understand her.
She loved, while she dreamed of holding onto me just awhile longer,
But instead, there she stood,
Misunderstood,
Falling apart, painting my wings.
While I drowned, dreamed, and drowned,
In and about the familiar sea of green all the time,
And I hoped, hoped, and hoped
That I may be enough for her to believe,
In us.
I couldn't understand myself, and it would be a lie,
If I told her that she is the one,
Who is understood now,
And I've been lost.
Like your light that guided me home,
Making me feel like I belong,
And, I think that I may be fading away in your memory of yesterday,
But dear, I can't find the strength to let you know,
That I hoped for the day when I could hold you closer then I ever did,
And say:
"I love you.
You are understood now.
I've been healing myself, and I am a better person now,
Not as damaged as before,
I promise that I won't get afraid from the feelings again,
And I wish you could stay."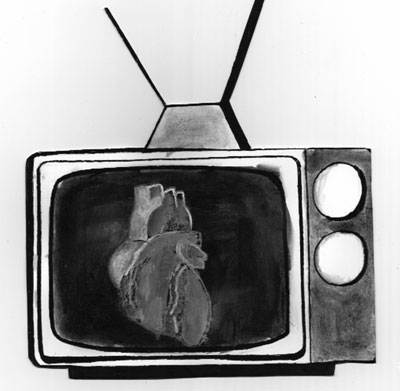 © Brooke S., Indianapolis, IN