I Am Poem
February 16, 2017
I am unsure but confident,
I wonder why the world is so cruel,
I hear people tell me how perfect I am,
I'm not sure if I am listening,
I see what I want but I can't reach it,
I want to be happy so I'll keep reaching 
I am unsure but confident.
I pretend to be what the world wants,
It wants me to be perfect like it has told me I am,
I feel unhappy though I don't look it,
I touch the hearts of many even though I can't seem to touch my own,
I worry about what's going to happen next,
I cry when I don't understand,
I am pretending to be what the world wants.
I understand little about myself,
I say I know where I'm going but it's just a picture on the wall,
I dream that it will come to life and I may walk through,
That I may be strong enough,
I try to keep smiling ,
I hope I can keep smiling,
I am not sure who I am… yet.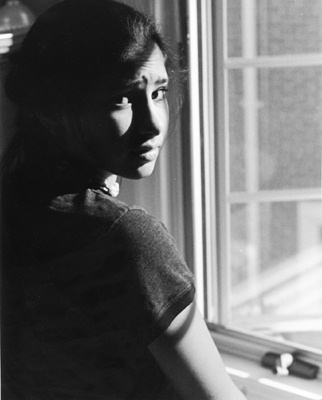 © Jennifer H., Bethesda, MD