Poetry Lessons: Murdering to Dissect
September 8, 2017
A knife goes down my back, from the top of my head to the bottom of my spine;
it's fun really;
it's fun to be able to dissect a paper until the only one murdered is:
you
And as I over analyze it, I don't feel my blood pump to my wings and fly; I don't see the sun of knowledge replace the moon of ignorance; and I can't think of the reason why; if anything I feel
isolated,
alone,
deserted.
Comprehension flees from the room and I am left behind.
What a cruel fate, it is true, to be abandoned by a poem you love. Perhaps I learned a different poetry lesson. Perhaps.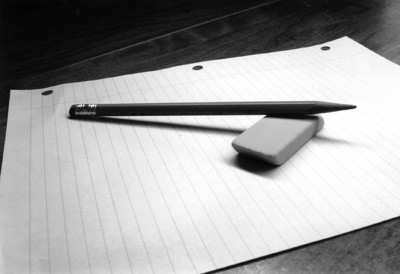 © Michael H., Mildford, CT