Where I'm From
September 20, 2017
I am from the brisk Friday nights, pale glove tan line hands,
track spikes as bright as the sky and the golden baton.
The gold one.
From living in the middle of the woods,
a place that doesn't show on the map, no neighbors,
and walking around shirtless cause no one could see.
I am from 5:15 am on a cold November morning
where the snow is to my knees
and the morning young with deer worried about surviving the day.
From a Grandpa descending to right hand of the father—
unexpectedly, while working in the woods.
While we sob and are in sorrow trying to move on.
I am from work. The blood, sweat and dirt from the sewers.
A plumbing company that runs the family.
Weekends, Saturdays and Sundays pays the bills.
From a family three kids, Chores Saturdays,
and football Sundays.
Weekends meant time for friends and family.
And I am from a team, a team with the same bright white spikes,
a team fighting on fridays night, a team with a golden baton.
The gold one.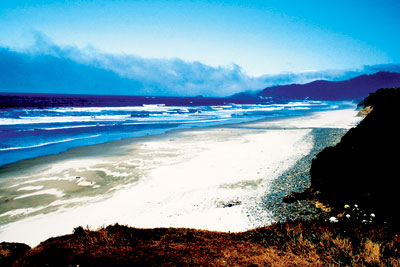 © Kristin R., Los Altos, CA