Call to Action
February 20, 2018
                              tonight we dare, as fiends
                              we fight the fire with flame,
                              we douse our dreams no more;
                              your shocks cannot us tame.
tonight we die as innocents,
our blood your soil wets;
our futures are your fertilizer,
your soil is our regrets.
                              tonight we light the villages,
                              we conquer what we please;
                              your back will be the mats
                              on which we welcome ourselves in.
tonight we bleed as children,
our children which have paid
the price for our history;
in hallowed ground they're laid.
                              tonight we play to our own greed,
                              we've come to lay our claim:
                              your bones will be our scaffolding,
                              your pain will be our fame.
tonight we hold our babies close,
and pray for morning light;
is there a god to call upon
to keep me through the night?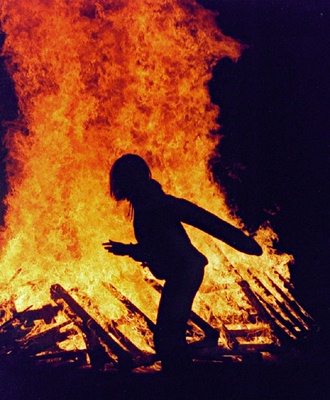 © Hali S., Robinson, IL