Everything Begins With the ABC's
December 6, 2010
A:
Safety, enclosed in
Inner boundaries set by
Your own restrictions.
B:
Two, a simple pair,
Bonded, never be broken,
Dependable friend.
C:
A welcoming arm,
Warm, on a cold winter night,
Embracing comfort.
D:
Two-sided, like the
Many faces of pennies,
Shiny, but worthless.
E:
Daggers intrude where
I let you in, unthankful
For what used to be.
F:
Ablaze, now destroyed,
Innocence weeps in corners,
The good has gone bad.
G:
Soft lips, aging smile,
Your eyes wise, experienced,
All-knowing lashes.
H:
A bridge across the
Largest sea, welcoming home
A long missed father.
I:
Brick wall separates
Our chances together now,
Forever apart.
J:
Your words lure me in,
Sandwiching lies between dreams,
I wish, but I wish.
K:
Helping hand, fallen,
Fix up those skinned knees, my friend,
Get you home safely.
L:
Harsh, like sharp intake
Of breath against fogged window,
It rains on rooftops.
M:
Linked together like
The way a rainbow can bring
Color across skies.
N:
Denied rights to do
As you please, you are not us,
Final rejection.
O:
Open mouth, then smile,
Surprised but still satisfied,
Secrets never told.
P:
Found, as if buried
Just yesterday, winds gush by,
God is now pleased.
Q:
Inability
To fit in, blend in, can't be
Who you really are.
R:
I put trust in her,
Yet only love cascades from
Exposing my truth.
S:
Unheard, unseen, but
Still it is there, behind your
Closed lashes and doors.
T:
Strong, sturdy, you are
The tree still standing after
The ultimate storm.
U:
Pull me in with those
Dark eyes of purpose, going
Somewhere with your life.
V:
Fallen, broken, can't
Be repaired with even the
Fanciest of tools.
W:
A drip of life; some
Waste it, some embrace it, to
Live, you must taste it.
X:
Choices are either
Gifts under your tree or just
Food on plates, dinner.
Y:
Help yourself or help
Your world? It lives on far more
Than you ever will.
Z:
Finality, when
Handing in last school paper,
Done, free, sigh relief.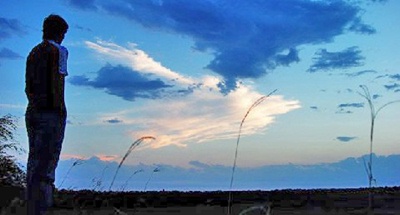 © Stefanie K., Katy, TX