The Cycle of Seasons
April 13, 2012
Birds chirp outside my
Window in the summer sun
As they fly up high.

The sun beams down on
The morning grass. The wind swoosh-
Es through many trees

As the warm air moves
South, the leaves start falling from
The big tree branches.

Parents pile up the
Leaves. Small children jump in them
And they re-scatter.

Snow begins to fall,
People are now seen throwing
Snow instead of leaves.
.
Snowmen are soon found
In peoples yards with carrot
Noses and coal eyes.

Soon they melt away,
The cold air replaces warm,
And the birds return.

Leaves are growing back
Onto many tree branches,
The air warms up more.

Soon school will be out
Kids will scatter outside, feel-
Ing happy and free.
.
Soon it is summer.
Once again, the birds are chirp-
Ing out my window.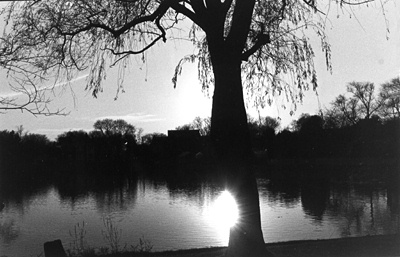 © Chuck K., Marblehead, MA