Little Town
April 14, 2015
Pink petals fall slow.
Kissing the green ground softly.
Gold light filters through.
The cars murmur low.
People pass, heads pointed down.
The quiet is loud.
Used to walk with you.
My hand is empty from yours.
You are happy now.
My mouth emits smoke.
You always hated the smell.
I cringe at the sight.
You have gone away.
The people took you from me.
I am quiet now.
My pink petals cry.
Green ground reaches my heart.
Gold light is faded.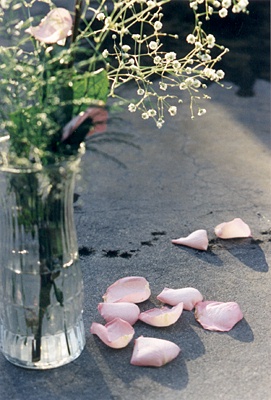 © Mary A., Fullerton, CA