Hysteria
June 2, 2009
The flaming glow gently rises,

As the gleaming sun disguises,

It's light who pretends to be gold,

And peek from the ball of old.


It dances on the tips of wings,

Plays hopscotch on all nature's things,

A torrent of radiant dust

Pours over darkness's rust.


The colour of roses and peaches,

Glorious, streaming, it reaches,

To set fire the glistening dew,

And give birth to a day anew.


A blazing rush of vivacity

Celebrates. It has no pity

for shadows of Cimmeria.

Darkness now has hysteria.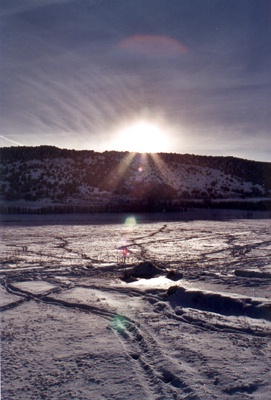 © Anonymous