I Love the Way. . .
September 28, 2009
I love the way you look a me
you long to make me smile.
It's apart of your trickery
to keep my heart for awhile.

I love the way you treat this girl
you renew her spirit from within.
You make her love you more and more,
but she battles the conquering of sin.

I love the way you are spiritually stable
because it brings me closer to God.
You might not know, but it makes me able
to express my spiritual feelings aloud.

Gosh, I love the way you respect this girl
you never fail to show your appreciation.
You always make her feel well-deserved
and you love to reach her expectations.

I'm so happy you finally made me that girl,
that I consistently dreamed to be
each time I get stronger when I
think about the future of you and me.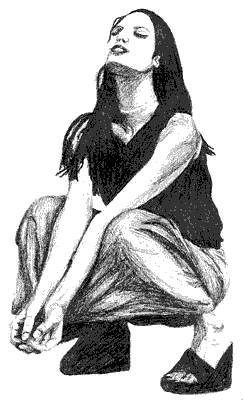 © Andrea S., Oakhurst, CA