When Love Dies
November 26, 2009
What to do, what to say,
why wont these feelings go away?

Why can't I just erase your name?
How come when i see you it feels the same?..

It feels like it's over, like we'll never be.
This love has been dead, at least dead to me.

There's nothing you can say, to prove that you care.
Cause whenever I need you, you're simply not there.

You're truly gone, torn from my heart,
this time I pray that we'll stay apart.

Yet you always come back, jumping into my day,
why can't i simply push you away?

Just leave me alone, stay away from me,
cause the only love in your mind is the one that you see.

The one in the mirror, the one you adore.
I'm so tired of this, I can't take it anymore!

So you go your way and i'll go mine,
the end of this love comes with the last line.

I know for a fact that we'll never last,
three years now dead, your face in the past.

You read these words, they cut like a knife,
but im tired of this, stay out of my life!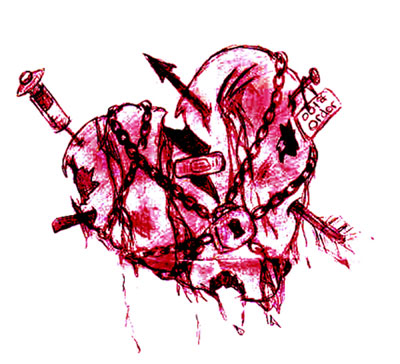 © Asia B., Hudson, MA