A Love Lost
March 13, 2010
So hurt, so sad, I'm here once again.
It's been so long since I've picked up this pen.

It's been so long since I've spoken of my dealings,
my loves, my hates, or about my true feelings.

My feelings this day are full of sadness and sorrow.
I have her love now, but could lose it tomorrow.

So I'm hurt once again from this love that I feel. My match made in heaven, and it's such a sad deal.

It's so sad and so tragic to see her walk away. Knowing how I felt, how I feel to this day.

So here we are, tomorrow has come.
I've lost my true love, I now sit with this rum.

Sitting in my room, bottle pressed to my lips.
I wallow in my sorrow as the tears and blood drip.

So full of pain, I'm wrenched by this tear.
This hole in my heart has rubbed my soul bare.

It's killed me inside, I'm not but a shell.
Losing her love is like walking through hell.

It burns my insides, it stops my heart.
A heartless soul, it's so torn apart.

So torn apart, from the hurt that it's felt.
All the pain, all the sorrow, has left such a welt.

A welt like a scar for the whole world to see.
A pain like no other, which thrives within me.

It hurts so bad without you here.
The pain from this loss has filled me with fear.

Fear to have hope, to ever love again.
Fear to give up, to put down this pen.

I have to show you this pain I now feel.
I'm so hurt without you, I'm stuck with this deal.

This deal of sadness, this contract of heart break.
All I want is your love,
just please,
for my sake....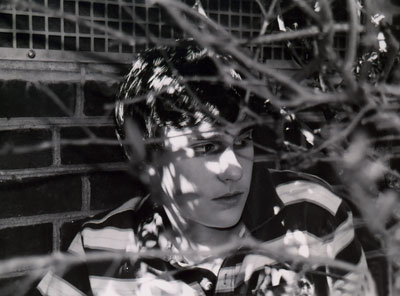 © Kyle W., Pompton Plains, NJ