Until I see you
March 29, 2010
Until I see you
Torn and bleeding,
Jagged and rough,
Sewn together with a thread,
So painful…
Feelings I dread,
Wrapped so tight that the bleeding will stop,
Sewn together till it hurts so much,
To the floor the needle does drop…
Patches here and there,
Don't help much when I see you every where…
For now the pain will stop…
Until I see you.
Then my heart will drop,
Drop and tear to pieces…
But I will fix it,
Then it wont hurt, not even a little bit.
With a needle and thread I will fix it, wrap it,
Sew it,
And patch it…
It will be as good as new,
Until I see you.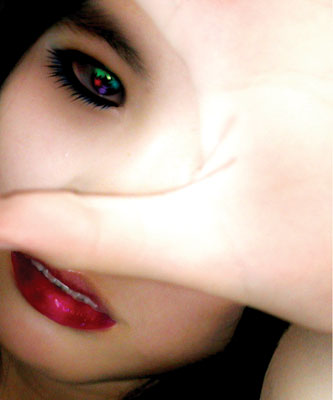 © Victoria W., Arcadia, CA