Help them Heal
April 22, 2010
Help them Heal:

The homes they once knew
Were crushed to pieces,
Tumbled to the ground…
Leaving suffering all around,
People trapped and scared,
With faces all teared…
Teared up and saddened,
Remembering the happy times…
Wishing they were there,
Because now there is so much sadness…
And times seems stuck,
Stuck on the moment of pain.
Losing so much,
Hope is what they need to gain.
We could help them through…
We could give them time,
Or money even if its just a dime,
To help the less fortunate there…
Since we are doing ok here,
We have it well,
Now its time for us to step up,
And help them because they need it.
Give what you can and what you will,
So that we can fix Haiti,
Help them heal.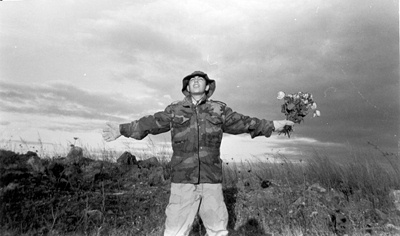 © Sarah R., Marblehead, MA