WHAT IF?
October 25, 2010
Sometimes i sit and wonder

Those times when my mind wanders

There are questions no one can answer

It gives me a sense of impending danger


I always ask myself what if?

What if the creator didn't make Eve?

What if Eve hadn't been a thief?

What if Adam didn't see those leaves?


What if my ancestors didn't relate?

What if a gift like my mother they didn't create?

What if by now i am already late?

What if i was down there in a well polished crate?



What if all becomes nothing but war?

What if everyone is left lonely,scared and poor?

What if death and famine increase twenty times more?

What if everyday of your life,your bones are weak and sore



What if everyday things got easier and easier?

What if life became more interesting and livelier?

What if everyone became so rich they could afford diamond chandeliers?

What if everyone could live as long as forever?


These questions go through my mind over and over

I keep wondering if i'll ever know the answers

Because to find out will take forever

And as it is,no one has got that much time in the whole universe


So What If? What If? What If?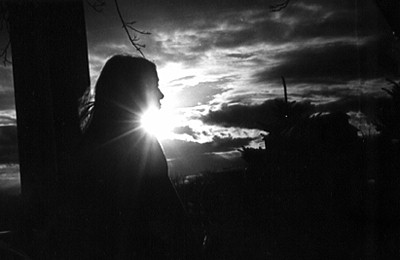 © Elizabeth G., Marblehead, MA