Rise Above
October 16, 2010
These are the words of a broken girl, who can cry no more,
This is a poem told by a determined child, with hopes that remain unsure.
Inside this girl there is a monster, that is silently eating her away,
Taking her to the depths of her own desperation, struggling to live another day.
Across her wrists there are the scars, that hold her as stiff as stone,
And etched into her mind there are the thoughts that leave her pleading to be left alone.
Upon her face there are the lines where exhaustion has taken its toll,
And within her body there are the shattered traces of what used to be her soul.
Inside her heart there is an emptiness, that she has grown accustomed to,
A certain emptiness that leads her searching, for the light that she needs to pass through.
This tiny girl, she feels so hungry, but she decides not to eat,
She'd rather deprive herself from many meals, than have to face her own defeat.
Within her mind, she's breaking down; it's hard for her to make it through the day,
The majority of the time she remains speechless, she feels as if there are no more words left to say.
She looks into the mirror, sometimes staring into her deep blue eyes,
She sees a girl that's so lost and afraid, hiding behind the pain that she tries to disguise.
She can never completely stand tall, or hold her head up high,
There's always an ounce of uncertainty, which leads her to question why.
She tries so hard to ignore the comments, to rise above the rest,
But she continues bleeding profusely, from the knife that was stabbed into her chest.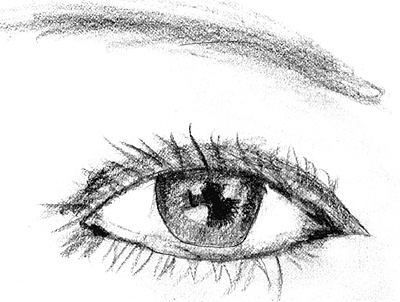 © Natalie D., Fanwood, NJ