Sycamore Tree
December 24, 2010
She runs away from the chaos,
Of all the shouting and noise.
She can't stand it when they start to fight,
Especially when they start to throw toys.

She runs away to the giant sycamore tree,
Many a night has she spent here.
She climbs way up high, and closes her eyes,
To bathe the branches with her tears.

Sometimes it seems this tree is her only friend,
Her only sense of peace.
Here she can't hear her father's cussing,
Or her mother's screams.

She stays there until the morning sun stings her eyes,
And then says good-bye to the soft green leaves,
She leaves her only friend behind for now,
Oh you sweet, sweet sycamore tree.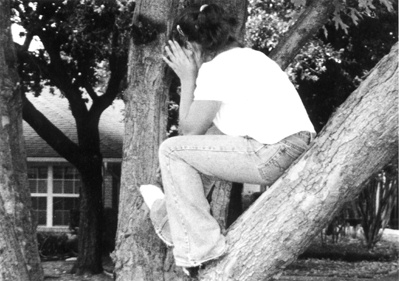 © Allyson S., Highland Village, TX