Laughing in the Dark
April 9, 2011
I laugh at the stars,
Dance on the graves.
I wake at night,
And sleep in day.
I imagine the graves of the people who died,
Imagined the people it hurt.
And around every corner of the graveyard,
Is somewhere that I lurk.
I dance in the stars and laugh at the night,
It's not like anything will bite.
For I've loved the dark to fondly,
To be scared of the night.
Except for one grave,
That gives me chills to the bone.
And the scary part is,
That grave is my own.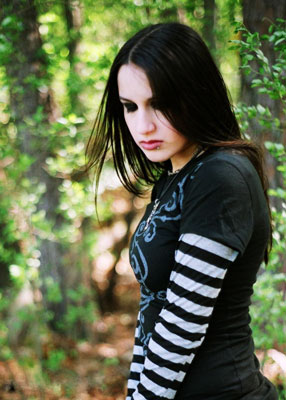 © Rebecca B., Marietta, GA