A Stranger's Love
May 21, 2011
While surviving in a jagged abyss of trial-and-error,

I must divulge I live through the blind reality of terror-

From the black and white sketch of harsh veracity,

to the enthralling portrait traitors painted so vividly,

it's no wonder why I dreamt of you so wistfully.


Through the misty haze I discovered myself bounded,

I failed to realize the situation you so tactlessly founded-
Midst of the world's attachments undergoing innovation,

when I couldn't notice your phantom presence so reserved,

it's no wonder why your dark eyes remained so preserved.


Time persistently continuing on in a sturdy march of every date,

I was repeatedly imprisoned as an embodiment of abysmal fate-

Clouded by the tedious and daily routine of various storms,

trudging amongst the valleys of mourning and mountains of wrath,

it's no wonder why our eyes happened to cross an intertwining path.


Once the hurricanes settled and my vision began to clear,

I noticed that conditions for you remained so utterly severe-

Struggling forth without muttering a solitary word of grievance,

you who suffered in silence hour after hour and day by day,

it's no wonder why I observed you as you stealthily withered away.


Old wounds re-opening and sealing in a mixture of pain and glee,

I found it problematic to inhale a wisp of air whenever you notice me-

Though I may heal your gaze remains a tomb of unoccupied glass,

glazed over with a shadowed veil that shrouds those darkened eyes,

it's no wonder why it's not a task to spin your web of trivial lies.


Eternity being wrapped around the boundary of my index,

I chose to disregard Father Time and his everlasting effects-

Viewing and disregarding without uttering a passing word,

inaudibly sharing every precipitous glitch we both know,
I wonder why I can't summon the courage to murmur a mere 'hello'?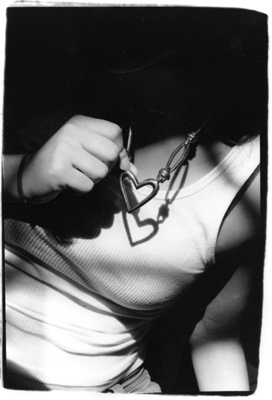 © Julia R., Bethesda, MD