How to find your prince charming?
June 15, 2011
It need not be a glass stiletto everytime
You can leave back your mobile for a change
To get your hands on a prince in the nearest range!

The habit of helping you must include
'Cz that pauper might just turn out to be a freakin' rich dude!

Sleeping Beauty's concept has been a favorite eversince
So hit the snooze button and go back to sleep,
'Cz we too deserve to be woken up by a kiss of Prince!

Worry not if you haven't got 30 feet hair
Size does not matter today
And Rapunzel is so last season anyway!

Change your route when you see a frog
'Cz you don't want mutant children who like to insect hog;
But take a calculated risk in case of a beast
You'll save yourself from beauty parlor trips atleast!

Don't keep your Prince underwater for long
That is just in case you happen to be a mermaid
Blondie, he will be dead!

All of us cant be Kate Middleton
And all of us need not be her,
But that does not stop us from looking
He might be the one with whom you were last night chit-chatting!

Chide the one who says "Life is not a Fairytale"
Both in life and in fairytale,
Against the wind we learn to sail.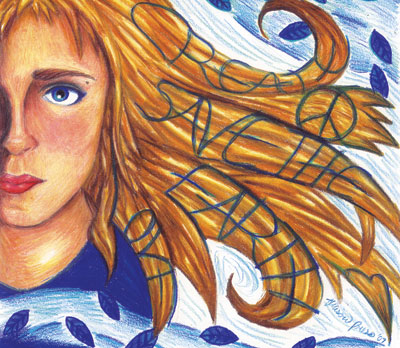 © Allison P., Chapel Hill, NC