Dreams That Stick Like Glue
January 24, 2012
Why did I let you go?
I just watched you as you walked away.
The reasons that should've been there.
The words I couldn't think to say.

?
I had so many things thought up.
But they stopped when they reached my lips.
You stood there, waiting for me to unfreeze.
And I listened as my heart started to rip.

?
You almost looked like you were pleading,
Begging for me to reach for you.
But you don't understand I wanted you to stay.
My arms just stuck to me like glue.

?
Why couldn't you have read my mind?
Yours was always opened up for me.
How do you think I always knew your thoughts?
You were an easy book for me to read.

?
I watched as you walked away.
Your steps, they echoed in my ears.
You didn't even stumble, you walked with ease.
How was it easy for you to walk on all those years?

?
Am I still on your mind? Do you still wish for me?
Do you see me when you close your eyes? Is it about me you dream?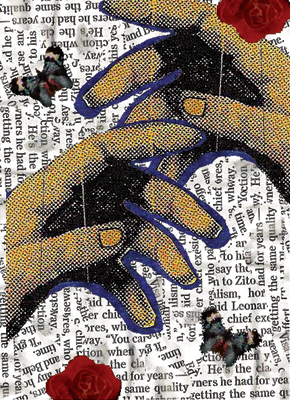 © Christine S., Arlington, VA