Regret In The Air
January 31, 2012
The sound of paper crushing,

The feeling of the embers burning.

The sight of the apple bruising.

I'm just this deserving.

The taste of the red salt.

The touch of the rough skin.

The sight of it peeling open,

I can feel it all descend.

The small red river sliding down

My pale, peach less arm.

Promises aren't even worth it,

I won't give up my chance to harm.

I've led this half life long enough.

My eyes are only half open.

The sight of the tears running down your face.

I guess you had always been hoping

That one day I would fell the sun again.

But not it'll be on a powder face.

Bury me down where you can't feel me,

And with Time the pain will erase.

The sound of the lid lifting up,

The sight of the arms folded in.

The feel of regret hanging in the air,

Could only serve as a sign of true mourning.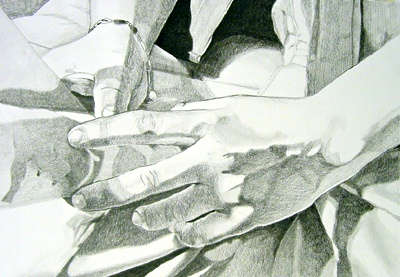 © Leidy E., Spartanburg, SC