Seasons
February 3, 2012
Snow
The snow glistened like little bright stars.
In the moonlight, it could be seen from Mars.
It was no longer white,
But gray from the night,
And indented from a few wrecking cars.

Autumn Leaves
The leaves turned a red, orange and yellow.
Almost the color of yummy fruit jello.
They crunched under my feet,
They were piled, so neat.
Don't jump in them or the owner will bellow.

Sunset
The sun was replaced by night.
The sky became a beautiful sight.
It was no longer blue.
A purple color it grew,
Then tiny stars appeared, shining so bright.

Spring Time
All over flowers were blooming.
The bright colors were very booming.
They housed a little bee.
Who would randomly flee,
Causing the flowers to look gloomy.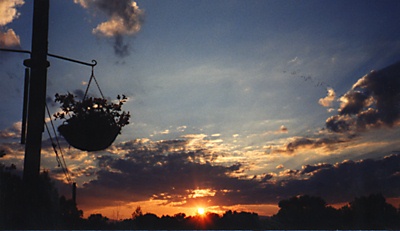 © Ana M., Marblehead, MA