Press Pause
April 27, 2012
My mood is set
my eyes are blurry
My vision is red
with depression and fury
don't know who to seek or where to run
I told you my heart
and your reply was none

It's like my life is on fast forward
And I'm helpless and weak
with my arms chained to my side
and my eyes trained to not blink

I would say my heart is aching
but it's been torn from my chest
while I'm desperate and bleeding
my life isn't at rest

Oh stop the madness
Stop it now
before I collapse
on this shifting ground
the world is spinning
my ears are ringing
Where is this rock?
that I need to be clinging?

Is there a knight to this damsel?
Or am I fresh out of tales?
Is there a sun to this night?
Or is this child dreams to fulfill?
I laugh and I smile,
all with tears in my eyes.
I'm weak and scared
but completely in disguise.

Is there some kind of cause.
Oh please, I beg,
someone press pause.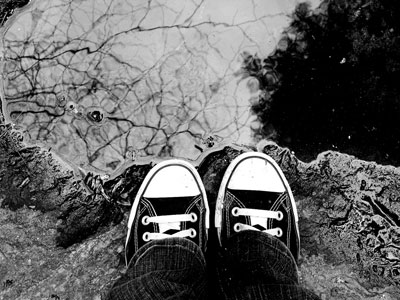 © Michelle B., Blairsville, GA