The Great Romance (Into my Savior's Eyes)
June 21, 2012
One night I was walking with Jesus
Peaceful, under the stars
He told me to make a wish
And, oh, did I wish far!

I asked that I could see Him
Just a simple, little glance
At the radiance of His beauty
And share with Him one short dance

As He laughed ever so tenderly
His face started to show
I recalled this is what Mary saw
On that first Easter morning ages ago

In awe I gazed upon His face
My joy beginning to overflow
But one feature stood out the most
His eyes! Oh, did they glow!

I stared deep into His most radiant eyes
But they were deeper still
Filled with unending love and strength
And evidence of His perfect will

I drowned in those depthless eyes
I felt only pleasure though
It was indescribably perfect and good
He's a Hedonist at heart, you know.

But then a single sparkling tear
Welled up into the Savior's eye
My heart pounded in agony
When I saw my Lover begin to cry

No words needed to be said
Our pain was one and the same
Together, we wept for the condemned souls
Who had never called upon His Name

His love was so unbearably deep
He moaned for the unsaved
Those beautiful eyes clouded with rain
"I died for them too, that day."

I kept sobbing as He stopped
Then He spoke in the most resolute tone
"I died to offer them the greatest hope
So that they don't have to walk alone."

Now His eyes shone brighter still
They glittered with regal ferocity
The Lion of Judah came to win hearts!
He defeated death to set them free!

I couldn't stop my crying though
Since I'd felt a hint of His pain
So His eyes became tender again
And softly, He spoke my name.

He lifted my chin and smiled 'just so'
"Beloved, I'll wipe your tears away.
Go and show My Love to the world.
I'll convict their hearts, give them faith."

As I nodded and grinned, He vanished again
But my soul was flying high
I was willing to die to tell the world
What'd I'd seen in my Savior's eyes

Quietly I whispered into the night,
"Oh Jesus, what about our dance?"
In my heart He said, "I'm always dancing with you,
That's why it is the Great Romance."

Praise God. Selah.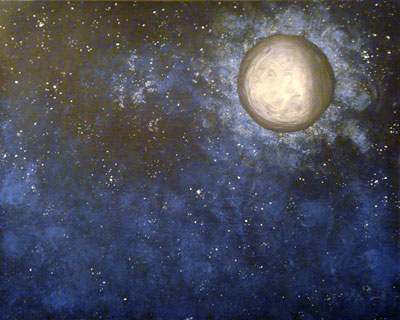 © Allison H., Vancouver, WA