Wives of the War
August 21, 2012
You gather your swords,
ready to fight.
with determination in your face,
with a gleam in your eye.
I sit on the floor
and watch you be bold
watch you pack your things,
and my heart grows cold.
You can't leave me-
you can't fight!
You can't dance on minefields-
and gamble your life!
I wanna be with you
I wanna be there
to steer you in the right direction
and take away my fear.
I'll sacrifice my pride
if that's what you want
I'll give it all away-
just to make you stay.
"I'll be back-
I swear," you promise
without one fear.
But now everyday
I live on edge,
hoping it's not the last words to me
you've said.
I know that your fighting
for something greater than us.
But, I can't help wanting
you and your love.
It's selfish, I know-
I'll work on that while you're gone.
If you promise to be safe
and cause yourself no harm.
I'll be here waiting
everyday you're gone
by the door that's unlocked,
and the light that's always on.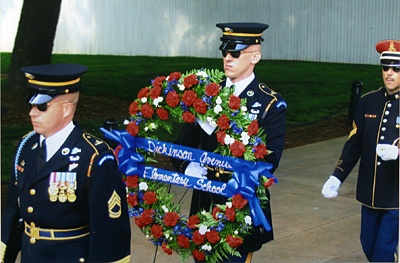 © Alejandra D., Milford, CT