Bye Blue Rhino
September 8, 2012
Tears like fountains as the last one rests,
Chalk stolen, No mercy amidst.
Skin stiff as iron and pale as death,
My only token a kiss on the bloody forehead.
Shameful actions taunt this priceless rock,
Ash grey remorse, my spirit livid ready to bark.
No hope left my children met a loss,
The fair creature's corpse can now just rot.
Rot like all the centuries left stale,
Generations drained, again we have failed.
Erase this sin from the universe I beg,
Nobody can, this ending was written in pen.
A drought crutches my body, I am weak,
There is No cure, beauty sadly bleak.
Oh forgive us dusty clay figurine,
The sky mimics your skin in mourning.
I tie you to my memory like a rosy bow,
Bye Blue Rhino.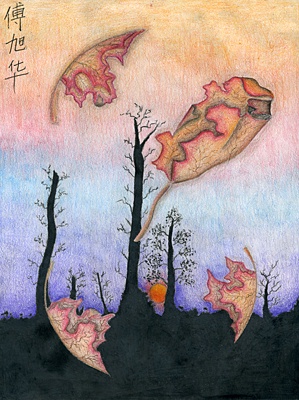 © Becky F., Sacramento, CA