Daffodils.
December 15, 2009
You sit painting daffodils
Right by your windowsill
Thinking of what's to be
While you are leaving me.

Watching the days go by
Tears trying not to cry
Thinking of who you are
Finding out nought so far

I sit writing songs for you
Reading your notes for me
Dreaming of lovers' things
Giving you everything

Hearing the cars drive past
Wond'ring how long you'll last
Waiting so patiently
Watching me gracefully.

Who has the will to stay
Without you from day to day
Wanting so desperately
Waiting so faithfully

We sit telling tales of love
Feelings sent from above
Sent right to our hearts
Right back to the start.

We trip and fall holding each
Our fingers just out of reach
Of this love that's forever
Of being happy together.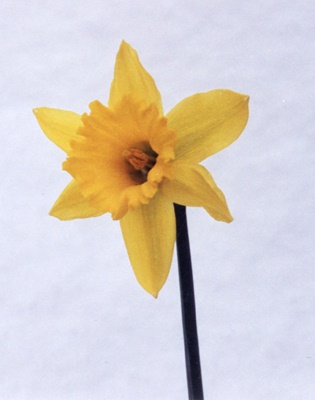 © Kaitlyn H., Ludlow, VT