True Love
January 28, 2010
Verse 1
Have you ever been in love i mean love thats true and pure? I mean someone you love you wanna buy everything and anything for? I once had a girl that i loved more than that. I was so in love with her she was someone i couldn't help but stare at. I can't get over her she was the greatest. When i'm around her my heart beats the fastest. She's the greatesting in my life. Loseing her was like a stab in the heart with a knife. I lost the only girl i'll ever love. To he's like an angel from above. She made everyday the best day ever. But now i lost her and were not together. I try to get her back but i'm failing. She doesn't even seem to know i'm trying. Everyday i see her and talk to her my heart feels sore. And knowing i'll never get her back makes me depressed even more.
Chorus 1
I love but hate falling in love. Cuz everone i love leaves me feeling unloved. When i lost her i didn't know how i'd ever be happy again. it feels like she threw my heart in a garbage bin. I can't stop loving her cuz she's so loveable. If anyone tried not to love her they'd find its impossible.
Verse 2
The only time i felt love was when she was with me. When we were in love everything went so perfectly. When i had her being apart from her hurt so bad. When she was around love and joy were the feelings i had. I'm starting to want her back more and more. For me listing to her problems didn't seem like a chore. Without her i feel like i wanna die. I wanna get her back but she doesn't even know how hard i try. She meant so much to me she was my queen. Without her i don't know what being queen means. I bet she doesn't care about me anymore. Bet she stopped caring when she walked out my life like a door. I'll never fall in love with anyone again. Because i loved her an infainity times ten. I took out all my love and gave it to her. Now i can't love anyone else and life seems like a blur.
Chorus 2
It's hard to live after you lose your true love. It's like spikes is what my hearts full of. I can barely go a day without missing her. And out of everyone its her that i prefer.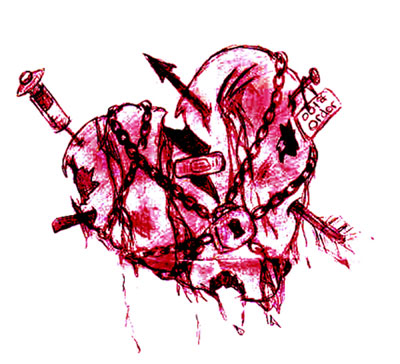 © Asia B., Hudson, MA