To love or not to love
February 6, 2010
Verse 1
"Well i'm thinking about quitting. You don't know i'm trying. I can't do this anymore. And every time you wonder who it is you leave my heart feeling sore. Why don't you get i love you? Why don't you know that i mean it i really do? I wish you'd stop putting me in pain. And that all my actions weren't in vain. But that's not whats happening. Its like you love me suffering. Maybe you love all the pain you put me through. Knowing that you'll never love me too. I thought you were my best friend do you really hate me this much? Your my number one choice yet you make it like my heart your trying to touch. Like your trying to grab it and squeeze it till i'm miserable. Cuz you know to you my heart is always accessible.
Chorus 1
You don't know that its you that does this to me. Or do you and you just want me to be unhappy. Either way i don't what to do. Maybe i should stop loving you.
Verse 2
Sometimes i feel like you hate me you never say don't. Maybe its best i leave you alone. Or maybe i should tell you its you in this song. And maybe i should tell you now i've felt about you all along. I think you just pretend to not know its you i talk about. Because you'd hate if i asked you out. Seriously how could you guess her but not you? She freaking hates me and maybe you do too. Do you know how i feel? I'm gonna tell you so you will. Whenever we talk my heart feels like its being ripped out. And when we talk it's an alternative future i'm thinking about. I think about what life would be like if we were together. It makes me wish i didn't have emotions ever. If i didn't i wouldn't have to feel the pain i can't describe. Then i wouldn't feel all the pain i have inside.
Chorus 2
I might give it up. But before i do i'll tell you whats sup. I'll say i love you. And i always felt this way too.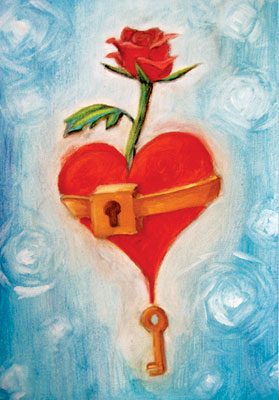 © Louisa L., Pleasanton, CA