For you
February 3, 2010
Verse 1
I remember when i first met you. Who'd know one day if someone asked if i loved you i'd say i do. Back then i thought we'd never be more than friends. But my love for you has grown since then. I wish that you were with me. My heartaches for you so bad i feel it physically. There's no words strong enough to describe how i feel about you. I'd give anything if you felt this way too. To me you have the most beautiful smile i've ever seen. It's almost like you walked out my favorite dream. I need you in life your the only thing i wish i had. The pain i feel without you hurts so bad. I'd give my life for you at anytime. I'm so glad we met. Because now love is the only feeling i get.
Chorus1
I want to tell you but every time i try my words come out wrong. I wish i could tell you how i've felt along. Why is it so hard to tell you? I guess i'll never know if you feel this way too.
Verse 2
I know you don't feel the same but i don't care. I'm surprised we've been friends this long you must be doing a dare. If its all fake maybe you just hate me. Either way i still feel so lucky. I try to get you to know i love you but you don't get it. I feel so discouraged maybe i should quit. My brain says quit i say no i can't because i love you. It says you've only known her two years i say i knew then and since then it grew. Your the only thing i need in my heart right now. Your the only love my heart will allow. I'd give you up if it made you happy.i'd do anything for you even if it hurt me. I wish that you felt the same. My love for you burns with the passion of an eternal blue flame. I know you don't love but maybe one day you will. You have no idea its you that i feel.
Chorus 2
How can i not love you how could i resist you? You make everything in this song true. Please realize its you that i love. Stop guessing and realize its you i put above.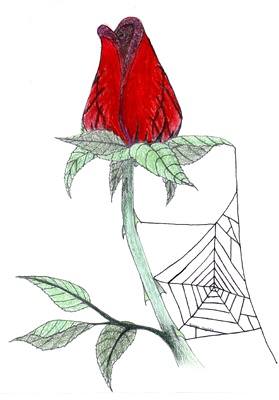 © Tommy H., Marlow, OK