Suppose the Skies
MAG
April 10, 2010
Suppose you took a butterfly
and wrapped it up in lace,
or pinned its little body
behind glass, within a case.

Suppose you caught a rainbow
and sealed it in a jar,
or found the largest net
and trapped a shooting star.

Suppose you plucked from the earth
one hundred little sprouts
to clear the yard and garden,
ignoring their silent shouts.

Suppose you stole the thunder
and the lightning's bloodshot eyes,
or pretended to pick the flowers,
not hearing their wistful sighs.

Suppose you did all these things,
and thought nothing of them,
Suppose it took you many years
to realize you should love them.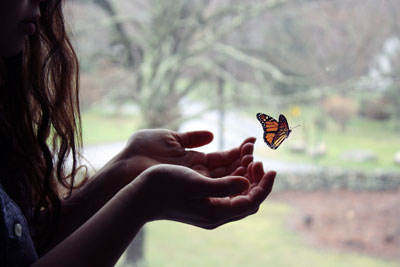 © Sandy H., Woodbridge, CT