I want to just let go and say Goodbye
September 5, 2010
The cloud over my head is dark and gray
It holds all my tear drops that just won't go away.
I don't want to cry
I wanna say good bye, and now I can only ask why?
Will this fog pass without my raindrops hitting the floor?
Ohoh, will this thunder cease before it shakes me even more?
Will I ever understand or get rid of these unending questions that never seem to want an answer?
I will just keep growing and moving through the days
Meanwhile I don't know whats going on because I'm in such a daze.
Oh, oh I don't want to let you go.
I feel like my heart is splitting and one half is going with you.
That means you must return because I have half one and need half two.
My feet are stuck in the ground and I'm in this storm
There's a fire in my heart, but I still can't get warm. oh,oh
On the outside you look at me and see how happy I can be
But have you ever seen a landslide? Cuz' that's all that's happening on the inside.
I can't run away from you or my problems and issues
I cant hide what I'm feeling because It only ends up exploding
I can't live like this, there is too much I might miss.
But Im not letting go of you, because you mean just as much too.
Oh, oh, oh, oh. You can move on and come home soon.
I will let my thoughts sink down with moon.
Tomorrow will be my new day and I will say hello
But in my heart just know, that I wont ever let you go.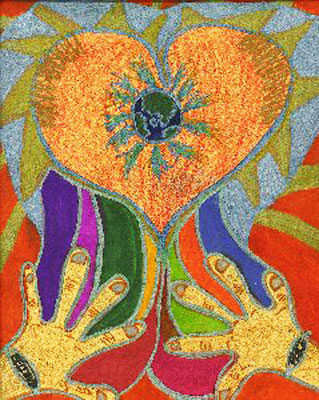 © Amanda P., Clermont, FL