So Why Did I Fall For You?
March 15, 2011
I couldn't help but notice you staring at me,
with your hat on backwards...
oh you're acting so cool...oh so cool....
yeah your trying to impress me! (ohh)

But then you broke my heart
and you tore my world apart...
how could you do...
that to me.

But as I sit here, looking back on my past
I can't help but realize...

Awesome ends with 'me' and ugly starts with 'u'...
So why did I fall for you? (oh you...)

You acted so sweet
until we split apart,
we talked all the time
but I didn't realize that it was a hard climb,
that I would end up, falling for you....(oh you)

In the end what we did didn't matter to you...anymore
You took me forgranted and now look who's not there, with you
(not me...me..oh yeah)

And if you were to one day want me back...?
I'd have to say...

I couldn't help but realize..
Awesome starts with 'me' and ugly starts with 'u'... (oh oh oh)
I don't regret the things that I said to you,
it was all honest and I meant it...
but as for you, I'm not so sure....

Was it all a lie?
Did you know you made me cry? (oh... oh...)
I know one day you'll regret it,
every mistake you made with me...
but I won't take you back
because I don't know why I even fell for you.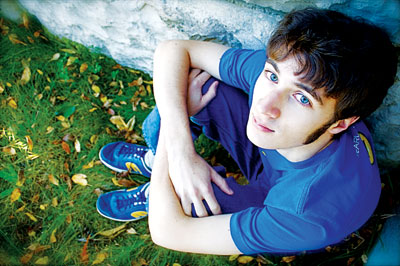 © Garrett M., Port Angeles, WA