Don't Be Stupid
April 7, 2011
They have a plan for you
They have a plan for me
They have a plan for every f***ing person that you see.
It never was your choice
It sure as hell was never mine
We all know, yet we act like everything's fine.
You're not f***ing blind
So cut the freaking crap
It's finally time to take a stand – it's finally time to act.
The days are growing shorter
Our minds are getting weak
They treat the ones who see the wrong like babbling, insane freaks.
Will you stand against injustice?
Will you rise to help save us all?
Or will you watch from the sidelines as we trip and fall?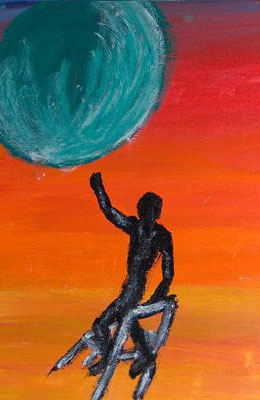 © Maegan F., Harrisburg, NC