Vague Memories
May 9, 2011
When I was happy,
a cheerful soul,
I could vaguely remember beautiful memories,
what lovely visions,
in a blue Autumn tune.
Sun's burning bright,
leaves falling out of oak trees',
the birds chirping,
singing their melodies,
water rushing nearby,
these vague memories I like...
But now it seems to be like this,
everything is painful in my eyes,
I see red,
tears overflow my nights,
my dreams collapsing before my eyes,
vague memories becoming unpleasant,
Am I losing my mind?
Stars crumble to dust before my eyes,
clouds burst wide open,
the moon goes cold with fright,
the sun turning blue from sorrow,
What's going on with my tomorrow?
Visions turn to war,
birds fall dead before my eyes,
rushing water all dried up,
the melodies vanish from sight,
What happened to beautiful vague memories?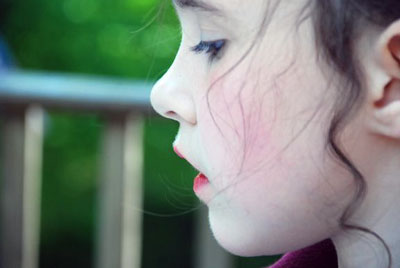 © Julie P., Rochdale, MA