Recurring Nightmare
April 12, 2012
I don't understand why were here. It seems so unclear so someone tell me.
They tell me to fight. They tell me it's right in the name of diplomacy.
It's a flat-out lie. An unforgivable crime. They say that it's justified.
Good men have died. Some lived, some cry for salvation, but they are denied.

It seems that I am trapped in a living hell.
Hope and harmony have been expelled.
Blood falls from the sky. Nobody is alive.
Locked in eternal sleep. Their souls are yours to keep.
Our sins are justified and murder is alright.
I'll tell you right now that I am scared of this recurring nightmare.

There are so many dead. Your hunger's being fed. Too bad you are never full.
You've filled me with hate. You can't compensate. So just continue to pull
on my strings then make us sing for the Devils choir.
Should I kill them for us, or God, or lust? You sure have one sick desire.

I know now that i can't escape.
Death and despair seems to be my fate.
We are our own demise, but we don't realize it.
We kill and kill some more, knocking on the Devils door.
We will soon sow the seeds, and we will beg and plead
but no one escapes the claws that shall ensnare in this recurring nightmare.

I can those whose lives I've ended.
I can feel their sorrow and pain.
Their broken bodies cannot be mended.
Their damned souls are drenched in disdain.

Christ won't save them, the Devil is smiling.
Heaven won't allow them through their doors.
It's all my fault, and now their conspiring
to take me with them to
where evil rules all.
Where dead roam the halls.
Where flesh peels away.
Where demons can play.
Where bones break like glass.
Where death is not fast.
Where dying is slow.
Now let's start the show.

Tomorrow I'll wake up to murder again.
Even though there's nothing I'm defending.
The voices haunt me still, and yet I'll kill and kill.
A grim soliloquy of utter disharmony.
My soul has become black, so let us go attack them.
Take the time to stop and stare into this recurring nightmare.
It's plain and simple that nobody cares that I am stuck in this recurring nightmare.
This recurring nightmare...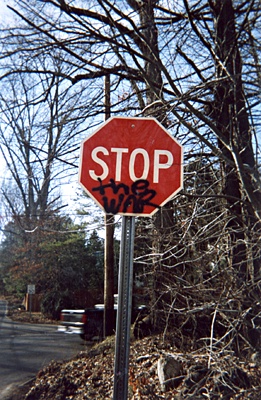 © Jillian K., New City, NY