Salute
April 27, 2012
Everybody rise for the Star Spangled Banner of lies.
Killing in the name of a blood-stained flag. Go out and fight. You'll just become another dog tag.
Do what you're told. Be obedient until your soul's gone cold.
Hear the bells, for they are knell. You've been indoctrinated. It's time to rebel!

Salute your masters. Salute Jesus Christ.
Salute America or you'll pay the price.
Salute your people. Salute the hunger that's never truly fed.
Salute this country or you will end up dead.
Salute!

Why won't anyone fight? Whatever happened to our inalienable rights.
Don't die in strife. Don't let the upper class control your life.
Let's march the streets. Riot, rave, and destroy all that we see.
Don't be crass. Let's make this moment last. Let's tell them Uncle Sam can kiss our ass!

Salute your kinsman. Salute your kind.
Salute Lady Liberty and you'll lose your mind.
Salute your gods. Salute the ones who feed you their lies.
Salute this country or you shall surely die.
Salute!

Right the wrongs set by those reptiles.
The plans they have for us are downright vile.
Don't fall into their hypnotic grasp.
It's just one steaming pile of red, white, and blue crap.
Why must we put up with this crime.
Let's start a riot! You know it's time.
You soulless demons. You've raped us all.
Well, I say no more! Your regime must fall!
Well, I say no more! We will no longer stall!
Your heartless structure will collapse tonight.
Now everybody rise! Let's stand up and fight!

Salute your brothers. Salute our liberty.
Salute our soldiers who are overseas.
Salute your superiors. Salute the long dead All American dream.
Salute this country even though it's not what it seems.
Salute this country even though there's no reality...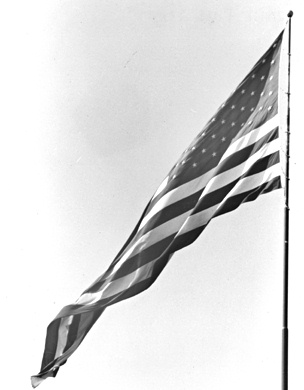 © Lauren B., Highland Village, TX