Beneath
August 26, 2013
On salvation's wings I walk alone.
Only the sky will make itself shown.
I remember the brilliant fireworks vanish into eternity.
Splashing before the end.
Internal anguish leads to uncertainty.
Cry out in despair and my arm I'll lend.

I'm bound to this miserable realm.
What do I have to worry about when this is already Hell?
Dearest star, don't fret. Wipe those tears away.
Come into my arms and together we'll say.

Tell me the tales of the heroes and queens.
As the stars pass us by.
Forget the could have and the might have beens.
We're here right now, looking in my eye.

Look up at the sky and get lost in the clouds.
Be sure not to let go of my hand.
As you slip away, I'm surrounded by death and doubts.
Castles sink away in the sand.
Pull the lever and soar even higher.
Let's take a chance and walk on this wire.

Oh, for now, everything's going just fine.
I just wish you'd talk to me, give me a sign.
Well, maybe it's just hard to hear you from above the grave.
I love you. I love you. Each and everyday.
Don't worry, dearest star. I'll leave the flowers.
As the mortals lay you to rest.
While the clouds loom low, and the grass wilts in a matter of hours.
Welcome to God's nest.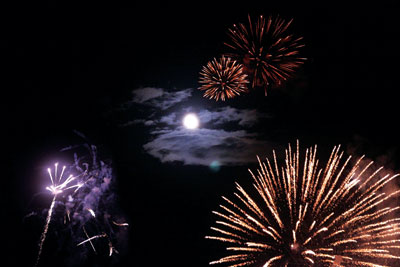 © Meena K., Groton, MA