The Journey of One
November 14, 2013
You're crumpling up the fire
Feed it to your eyes
Crumbling, things are dire
Heed to all the knives
and I know that you think you got everything ahead of you
and you go and you figure that there's nothing not said, untrue.

Know this, under it all you'll find the queen
Harvest the bunker of Adam and Eve
Sweet, sweet towers await you there
Keep the looks for hours, down your fate, you'll now stare.
While preparing, you just don't get what you're causing
You'll jump headfirst into the flames, into it with no pausing.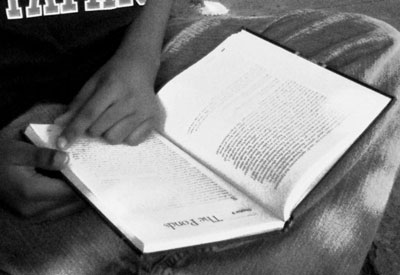 © Allan L., Plano, TX