Lullaby
February 9, 2014
The night is still,
And all is right.
Rest your head,
Arise at light.
Sleep now,
Close your eyes.
I promise you
The morning brings
A great surprise.

Listen to the drizzling rain
Lulling you to dreams;
Allow your thoughts to disperse,
And gradually
Pull your mind from the seams.
Don't worry your pretty little mind;
I'll be here
To hold your hand.
I'll make sure your demons
Are locked and caged
Within imaginary
Shadow lands.

I'm on the shore waiting
For your heart to drift my way;
Let the waves lull you to
The start of tomorrow's day.
And I'll be right here
When you wake,
I'll keep you safe
Within my arms.
So sleep now,
And I'll hold you close;
You have my permission to
Turn your back when they lie.
It's all pretend,
Your heart I'll mend,
By singing you
This lullaby.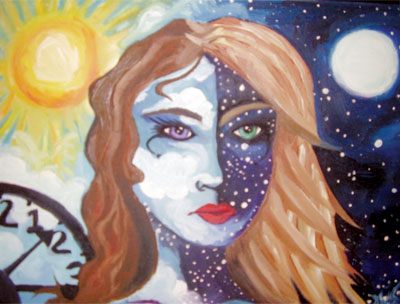 © Amanda S., Attleboro, MA