The Price
March 25, 2014
Roll out the carpet,
we bow down to the Red Riding Hoods.
Twirl around--- who are you wearing?
Well, what are we hounds having?

Pull back our lips, we smile.
If you like it, they can stay a while.
So go cheat and drink some more,
your turn to give what we ask for.

That's who we are,
we sit and wait
for the car to crash and burn.
Your names on our lips,
yet they have different echoes.

You climb to the top of the chain,
only to be a prey another day.
Someone will always be bigger
or slimmer, dimmer and younger.

This is the big bad industry,
where good things sink quickly.
If you want to soar, don't be a bore---
drink some more, cheat some more.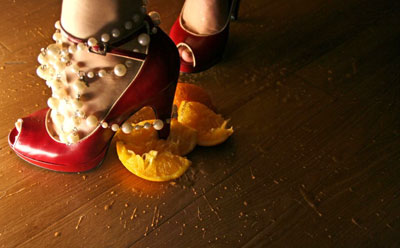 © Amber L., Carpinteria, CA