Don't Let Her Go
February 10, 2017
Boy you got her right where you want her.
Wrap her in your embrace.
She wants to feel the warmth on your chest.
She wants to feel her heart race and palms sweat because of love.
She wants to grow old with you.
Be her best friend when times get harder.
Hold her hand at school to make the bullies disappear.
Tell her she is beautiful just the way she is.
Don't let her go, hold her forever.
It may seem crazy, but it feels so right.
Its a teenage daydream.
You're only 16, but it feels like forever.
Wipe her tears and lift her crown.
Look at your future.
When she' s alone she needs you by her side.
Her heart is shattered from all the heartbreak.
Put your hands on her and pull her close.
She needs somebody to love her.
Yiu got her right where you want her.
Hold on to her tight and don't let her feel hurt.
Even when it seems wrong and time is being lost, just hold her close.
Butterflies in her stomach with an electric touch going up your bodies.
Her smile is like the whole world froze and it is only you and her.
She loves you even though you forgot how it feels.
Show her the love she deserves...The love you deserve to show.
Don't let her go...She's special.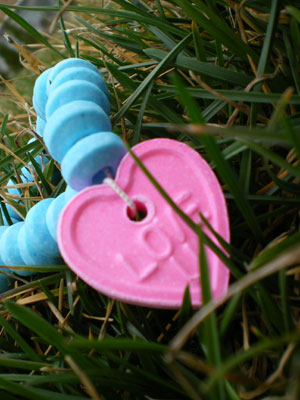 © Jennae P., Kennewick, WA